Showers
At Truckstop 8, we make sure drivers have everything they need. Therefore you'll find we have good shower facilities.
Our new installation is environmentally friendly and meets the latest requirements. For example we have a solar collector for the boiler on our roof.
Truckstop 8 has no less than five showers, including a separate lockable shower area for the ladies. Our showers are available for €2.20. The showers are available 30 minutes before closing time.
Have you forgotten your shower gel or anything else? The shop at Truckstop 8 has a lot to offer!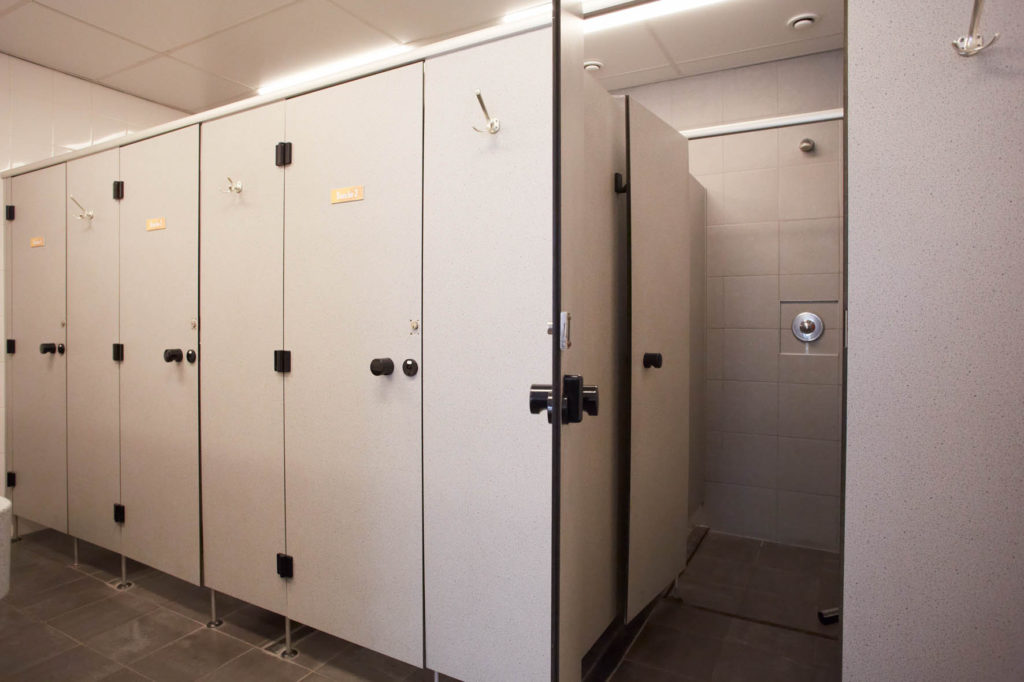 Our seperate Ladies Bathroom