THE ROADSIDE RESTAURANT ON THE A2 IN EINDHOVEN
The roadside restaurant at Truckstop 8 is not only a popular place for truck drivers to take a break but also a perfect meeting point for business meetings (also due to the free WiFi network for costumers). Whether you feel like a cup of coffee, want to plan a lunch date or enjoy a full dinner: you will be very welcome in our cosy and stylish roadside restaurant on the A2. We also regularly broadcast football matches on our large screen.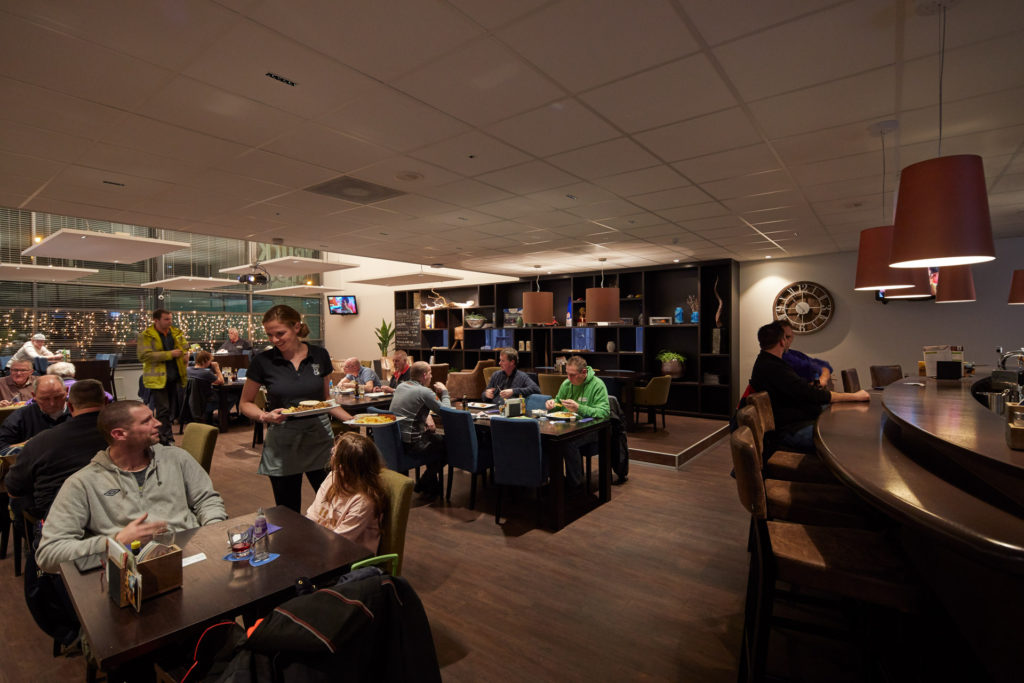 Take away
Check out the menu for take away. 
Would you like to collect a meal or order a lunch for your colleagues? Truckstop 8 offers you this service! Call in your order via +31 (0)40 – 262 02 22.
For our opening hours visIt this page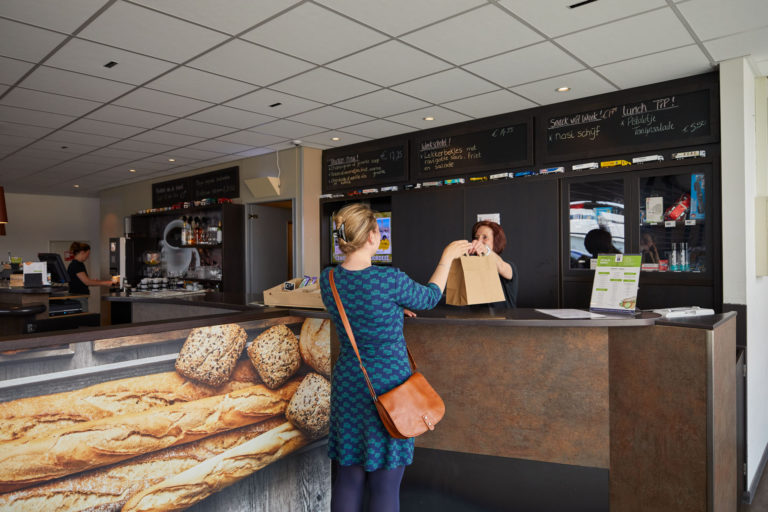 You can pay in our restaurant by Mastercard, visacard, visa electron, maestro and Vpay.
*From Monday  to Friday the kitchen is closed at 21.45 hours.
**Our kitchen is closed on Saturdays. While our restaurant is open for drinks, rolls and toasted sandwiches, the menu meals are not available on Saturdays. Our shop is open as normal on Saturdays.
Pets are not allowed in Truckstop 8. Help- and guide dogs are of welcome ofcourse.