THE SHELL SERVICE STATION IN EINDHOVEN FOR TRUCKS!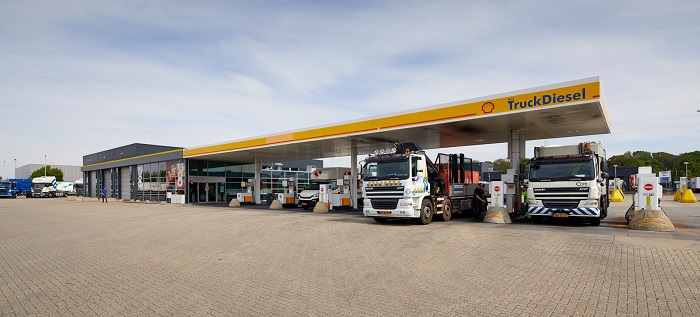 Are you looking for a service station for trucks in south-east Brabant? Truckstop 8 is just what you need! Truckstop 8 is a Shell service station in Eindhoven which offers you more than standard and alternative fuels alone. We have much more to offer: a restaurant with long opening hours and varied menu, a shop, a modern truck wash, plenty of parking spaces and shower facilities. In other words: this Shell service station nearby Eindhoven Airport offers more than just fuel!
Gas station with different fuels
Truckstop 8 sells the following fuels:
Petrol: E10 (Euro 95 ongelood)
Ad Blue
B7 (Diesel)
B7 (Diesel high speed); 130 liter per minute
GTL Fuel
CNG (natural gas) supplied by Fuwell Energy Group B.V
LNG station
When filling up with standard fuels at Truckstop 8, payment is extremely simple when using the business euroShell Card (which can be requested here), Travelcard and Multi Tankcard. For Shell LNG you can use a Shell card for LN.
When you require CNG, the following methods of payment can be used: Fuwell Energy Group B.V. ((www.fuwell.nl), Multi Tank Card-pas, Visa, Mastercard,  Travelcard, Amex, Q8-Liberty, Uta, Multi Tankkaart, Go-The Easy-Way, Sallland, Nijol, Maestro, V-Pay, D-Truck, GoTheEasyWayFR, GoTheEasyWayNL andExtendas.