Opening Hours
In these special times we want to help you as good as possible. Due to the current situation of the Corona virus we follow national regulations, see precautions measurements below on this page. From Thursday 15 October you can visit us for take away, sanitary, shop and truck wash. Due to new regulations our restaurant is closed.
The complet day and eveningmenu is available for takeaway (menu).
Our current opening hours will stay the same for take away, shop, truckwash and sanitary.
Alchoholic bevaragres will be sold until 20.00 hours.
There is a maximum of 5 persones in our shop.
We urge you to wear a face mask.
We follow the guidelines of our government.
We hope we can continue our support for you during your work. Check our websites for updates.
Menu
Opening hours
Adjusted opening hours with Kingsday (Dutch holiday)
Tuesday 27 April we are closed
Wednesday 28 April  we are open from 07:30 uur
| | |
| --- | --- |
| Monday | |
| Shop / Sanitary: 07.30-22.00       | |
| Kitchen: 07:30 – 21:45 | |
| Truckwash: 08:00 – 19:00 | |
| | |
| --- | --- |
| Tuesday – Friday | |
| Restaurant / Shop / Sanitary: 05:30 – 22:00 | |
| Kitchen: 05:30 – 21:45 | |
| Truckwash: 08:00 – 19:00 | |
| | |
| --- | --- |
| Saturday | |
| Shop / Sanitary: 07:00 – 12:00 | |
| Kitchen: Closed | |
| Truckwash: 08:00 – 12:00 | |
| | |
| --- | --- |
| Sunday | |
| Shop / Sanitary: Closed | |
| Kitchen: Closed | |
| Truckwash: Closed | |

Please follow national regulations due to Corona virus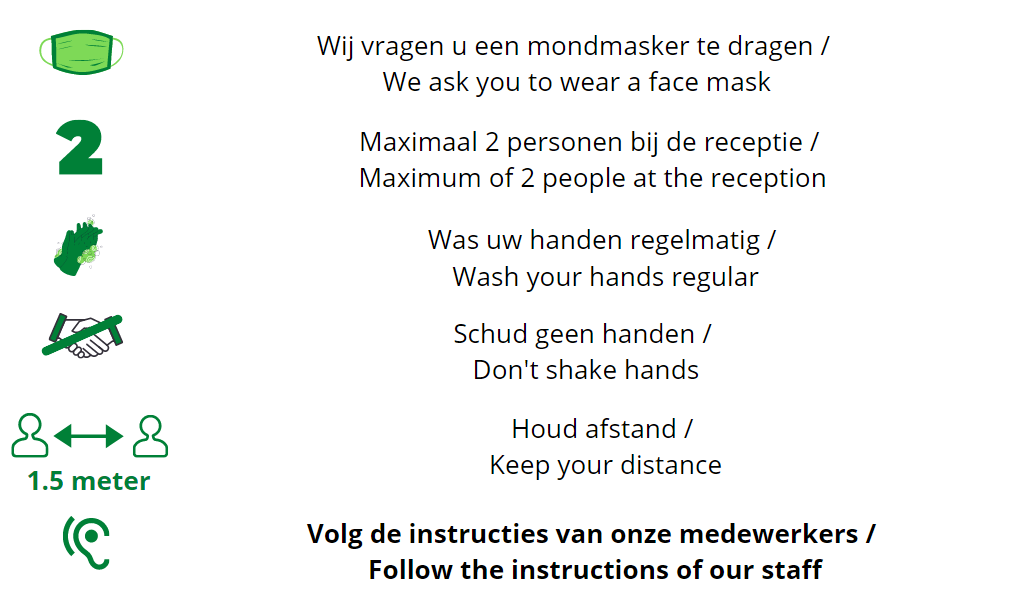 < Back