CSR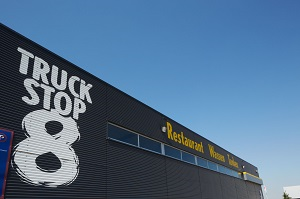 Truckstop 8 is explicitly concerned with both sustainability and corporate social responsibility (CSR). How does that work in practice?
At our service station, you can not only refuel your commercial vehicle with standard fuels. You can also opt for CNG (natural gas). CNG is the clean and affordable alternative for drivers in the Netherlands.
The truck wash has state-of-the-art machines and meets the most stringent requirements when it comes to environment-friendly cleaning. The water is constantly cleaned in an osmosis process, for example, and recycled for the next wash. The truck wash is also fitted with LED lighting with a motion sensor.
We pay a great deal of attention to a good, informal working atmosphere.
< Back